Sustainability Report 2021
BioNTech
BioNTech published its second English-language sustainability report in 2022. Once again, the company used a smart PDF format with an optimised ratio of 16:9. The illustrations specially created for the report underscore BioNTech's unique position as an innovative technology player and, in combination with data infographics, icons and catchy statements, ensure that the complex content is easy to read. In line with the entrepreneurial attitude of the company's founders, the stakeholders receive highly concise and transparent information.
Services: Communication concept, design concept and implementation, copywriting, preparation of the sustainability report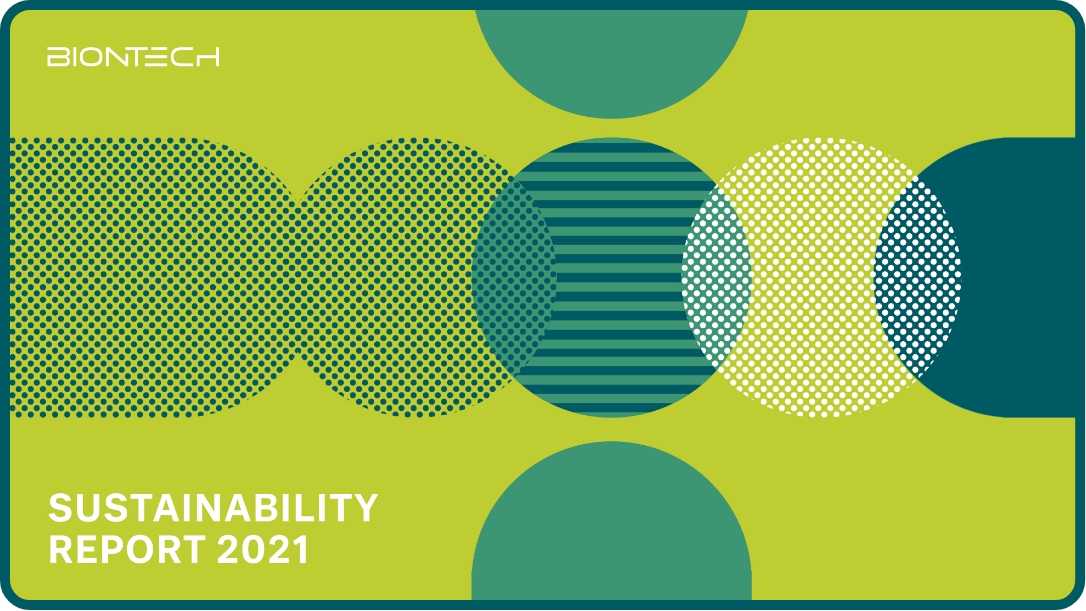 WE COULD
NOT HAVE
ACCOMPLISHED
ALL OUR
ACHIEVEMENTS
WITHOUT OUR
EMPOYEES.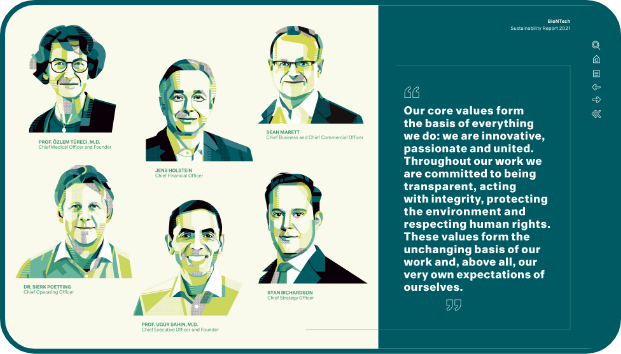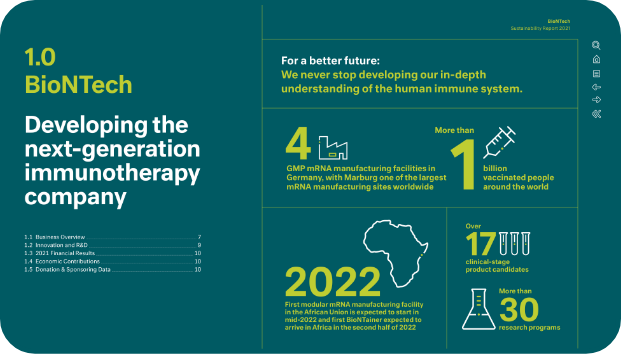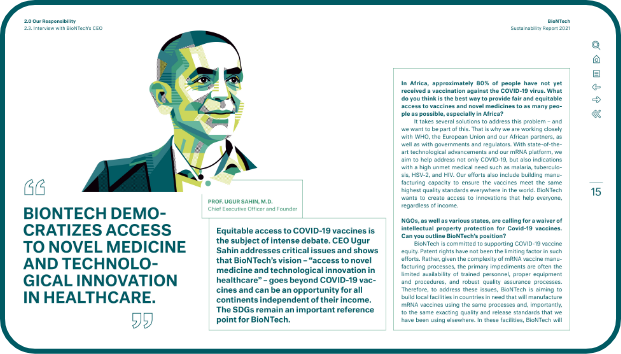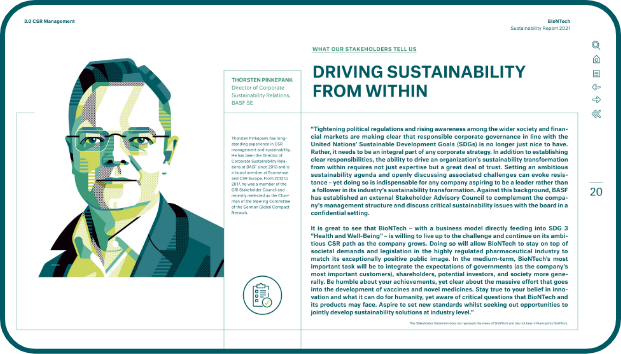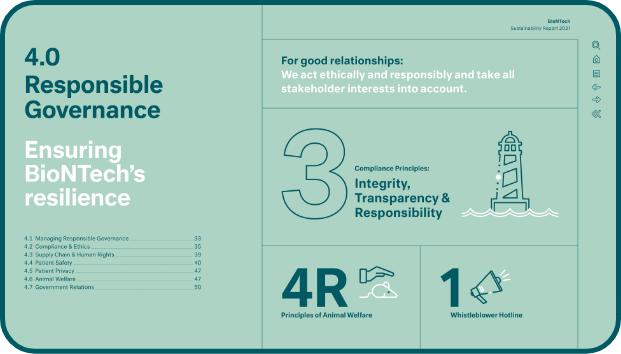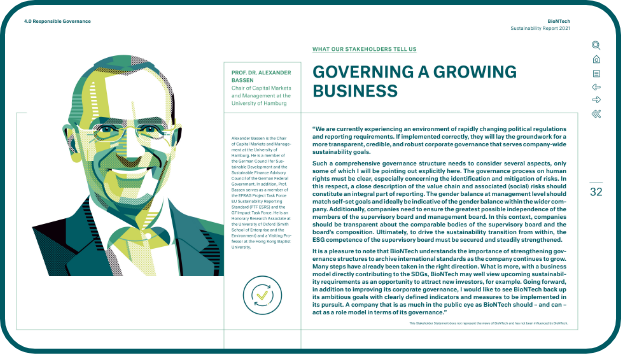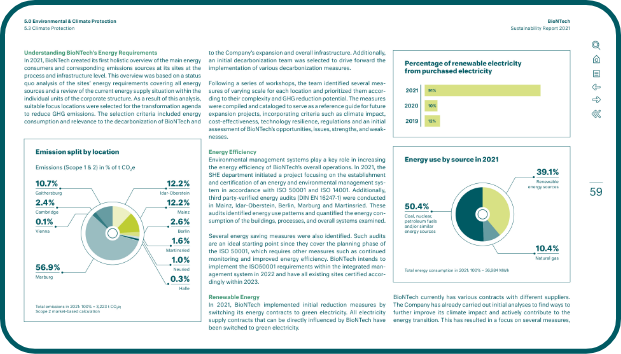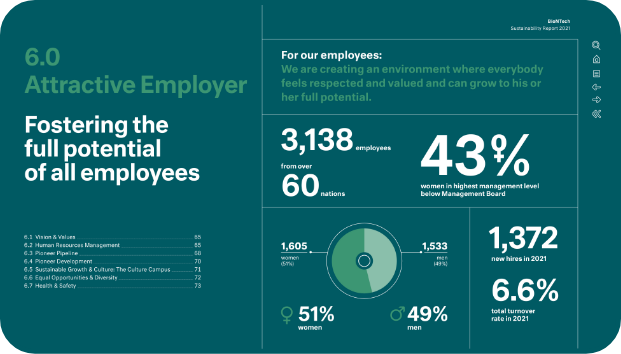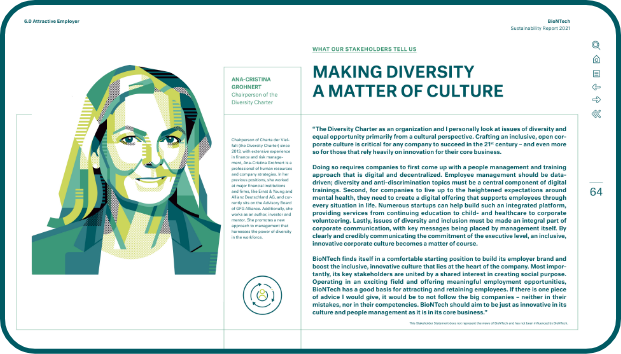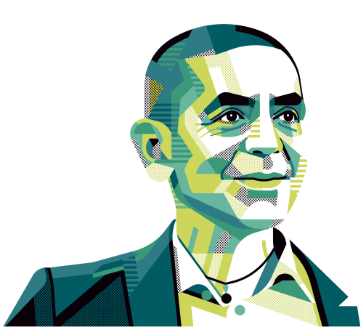 Prof. Ugur Sahin, M.D.
Chief Executive Officer and Founder

The Princess of Asturias Award is a wonderful
way to recognize the difference science can make
for humanity. I am very grateful that
we have been able to contribute to the fight
against this pandemic and help so many people
with our research and work.


It is an honor to be among the recipients of the
Princess of Asturias Award. I am deeply humbled
to be considered a worthy ambassador for the cause
this award represents: The improvement of life as the
noblest goal of science.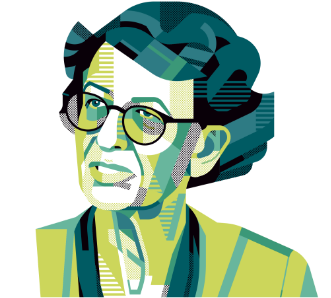 Prof. Özlem Türeci, M.D.
Chief Medical Officer and Founder