5 pillars – 5 heads
Reporting, sustainability, design, digital and content: these are the five pillars of our service offering. To make these capabilities even more accessible internally as well as externally, each of them now has a responsible head. By assigning each core topic a specific contact person, we ensure a clear line of responsibility and efficient processes. The new team of five work closely together and bring the best ideas from HGB to the table. This approach makes us confident that we are well-positioned for the challenges in our business. Curious about who these five "heads of" are? Then continue reading here …
By appointing thematic heads, we are strengthening and structuring the capabilities in the five core areas of our service offering. Next to HGB's two managing directors, Olaf Köhnke (Head of Content) and Peter Poppe (Head of Sustainability), three other specialists from the HGB team are now responsible for the agency's further content and business development: 
Claudia Gutsche as the "Head of Digital", who is also stepping up from Senior Consultant to Director of Consulting & New Business with immediate effect.
Katharina Marx as the "Head of Design" and continuing as Creative Director.
Boris Fister as the "Head of Reporting" and continuing as Director Consulting & Processes.
"With this structure, we are aligning with the reality already experienced in the agency's day-to-day business. Designating who is responsible for the capabilities we offer makes them more visible and tangible, both internally and externally. At the same time, these clear divisions of responsibility, as well as the close cooperation and permanent exchange within the team of five, open up greater opportunities for us to continually review and evolve our skills in the five core areas of our service offering," says Managing Director Olaf Köhnke. Peter Poppe adds: "The reporting market is experiencing a very dynamic and exciting time due to the megatrends of sustainability and digitalization. Added to this is the game changer of artificial intelligence. This means that our business model as a specialist agency and our established working methods are constantly being challenged. In this environment, the support of Claudia, Katharina and Boris positions us to put the pedal to the metal in content and design expertise using modern and efficient processes for our clients in the best way possible."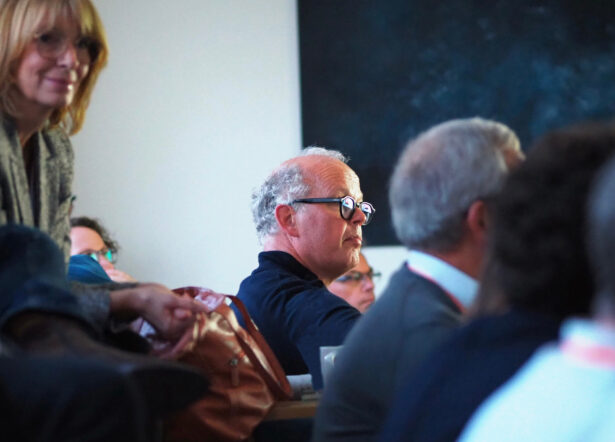 It's less and less about the narrative, and more and more about the facts. Under this motto, around 30 participants at the HGB event "sustainability – it counts" discussed why the future of sustainability management and communication will be about stringency, substance and transparency. After a lively day full of exchange, interaction and insights, employees, clients and representatives of HGB's partner companies all agreed that the pilot project had been a success and would like to see it repeated next year!
Mehr erfahren