Together at the starting line
With fresh ideas, we have won over two fantastic new clients. We are very proud to be supporting ARAG SE and DIC Asset AG with our services in the 2023 reporting season. Smart concepts and creative design are in demand. The HGB team is ready at the starting line to dive into the topics of the insurance and real estate worlds! We are looking forward to these exciting collaborations.
Thinking ahead 
Two service companies from completely different industries, but for us, these two new customers have one thing in common: We were able to win them over with ideas on how to find new ways and intelligent approaches to reporting.  
Welcome, ARAG!  
ARAG operates in 19 countries with more than 4,700 employees and has always remained a family-owned group. Incidentally, it is also the largest family-owned insurance company in Germany. In addition, ARAG is the leading legal insurer worldwide. With ARAG SE, we are supporting the operating management company of the ARAG insurance group. A wide range of tasks await us! We'll be delivering well-thought-out concepts for the various Group annual and SFCR reports, including reports on equity capitalization (solvency) and financial position, which are mandatory for insurance companies. We will also deliver an equally informative and appealing design based on an efficient, cost-conscious process.
Welcome, DIC Asset!  
Over the next years, we have the privilege of opening our creative toolbox for Germany's leading listed specialist for office and logistics real estate: DIC Asset AG, based in Frankfurt am Main and featuring a portfolio of more than 350 properties, has hired us to design and realise its sustainability, annual and half-year financial reports. Together, we will create a new look with matching storytelling, providing a worthy framework/fitting backdrop to "Dynamic Performance" – DIC Asset's own description of its qualities.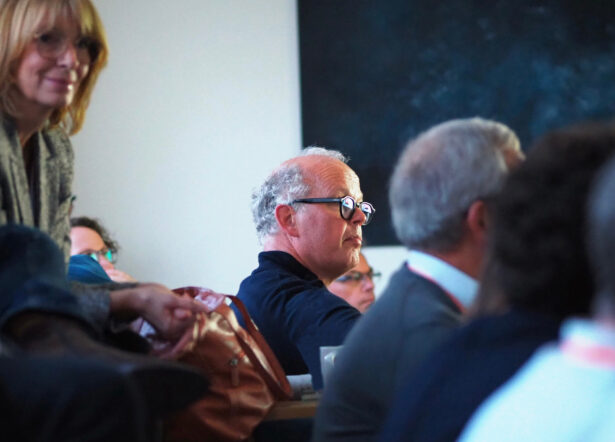 It's less and less about the narrative, and more and more about the facts. Under this motto, around 30 participants at the HGB event "sustainability – it counts" discussed why the future of sustainability management and communication will be about stringency, substance and transparency. After a lively day full of exchange, interaction and insights, employees, clients and representatives of HGB's partner companies all agreed that the pilot project had been a success and would like to see it repeated next year!
Mehr erfahren