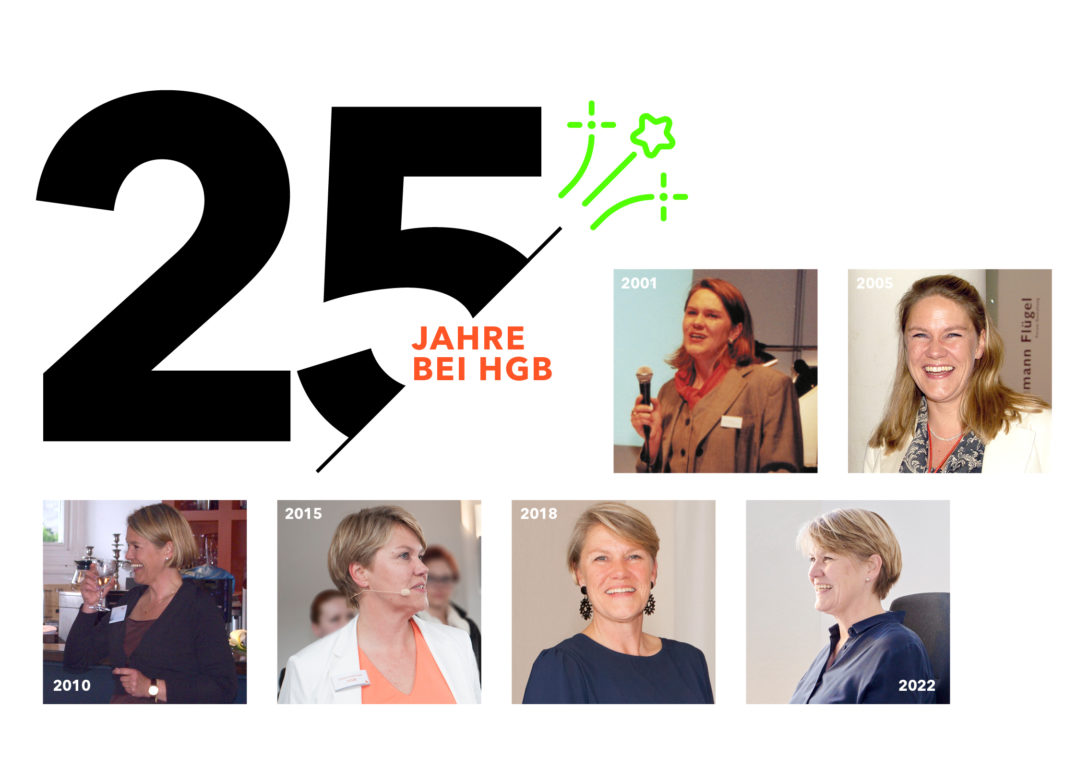 Team player
What a corporate report and a muesli bar have in common, why van life is the new ski vacation, how it feels to hand over the captain's role, and what her favorite adjectives are – Christa Eickmeyer tells us this and more in an interview that includes a look back at 25 years of HGB along the way.
"Reporting is something for team players"
Her face has been firmly linked with the name HGB since the end of the 1990s. For 21 years, Christa Eickmeyer has steered the company's fortunes as its Managing Director. Today, the HGB veteran looks back as Senior Partner on a quarter of a century with the agency.
25 years is considered a generation – an interval during which a lot of movement has been known to take place. What formative changes have you seen during your time at HGB so far?
Let's perhaps start first with the few things that have stood out for me as unchanged. Namely, that great customer relationships are based on trust, memorable communication on sound content, and stunning creativity on courage. That's pretty much how we manage change in everything else. This is a core aspect of our daily business, triggered by the pace of digitalization and global economic and social developments that form the framework for our work and shape its content.
As life continues to change through digitalization, the concepts of good reporting have always been and will continue to be challenged. Fundamentally, however, my principle, "A good report is like a granola bar: compact, full of content, and easy to consume," still holds true – regardless of the channel.
And when you look inward?
There, too, there's movement and change as far as the eye can see! When I joined HGB as a project manager in 1997, we were four people. At that time, lunch breaks were like eating with family. As we grew, you could feel a change: the team evolved from what felt like family members to employees. Professionalizing and structuring processes became an absolute necessity. For me, this was an extremely exciting phase in which I quickly realized that HR work challenges me, and I enjoy it. What moves the people around me, where do they want to go? And what can I do so that we achieve this goal together? Reporting is something for team players, and this is one of the main reasons why I have been on board the HGB steamer for so long.
Speaking of the steamer, you decided to switch from the bridge to the deck just over a year ago. Was this the right decision?
Absolutely. "When you let go, you have two hands free" – for me, there's a lot of truth in that saying. As a senior partner, I continue to do what I love, which is working on a team with clients and employees based on clever storytelling to back up reports with exciting, individual, and resilient concepts. I have traded the pressure of being permanently in decision-making mode in favor of creativity. When you're the managing director, you continue to be this at all times and in all places, and then the even phone rings in the jungle of Costa Rica… Of course, it's a learning process to hand over the captain's helm and be a crew member again after more than 20 years in management. After one year, I am extremely happy to have taken this unusual career path.
With the added personal freedom, you're right in line with the trend: The working world as a whole is also changing fundamentally.
We used to ask job candidates, "Do you ski?" because the peak ski season is traditionally our busiest time. Today, we ask, "Does your van have wi-fi?" This demonstrates quite well how priorities are shifting, as are the individual conditions under which young people want to work. Employers need to adapt. Time, freedom, and flexibility are today's career benchmarks, rather than the size of the company car and number of air miles, as they used to be.
If you could choose three adjectives your customers and colleagues would use to describe HGB, what would they be?
I would be very happy if our customers described us as smart, imaginative, and reliable. If I added motivating, empowering, and human for the colleagues, we'd have six – which also works, doesn't it?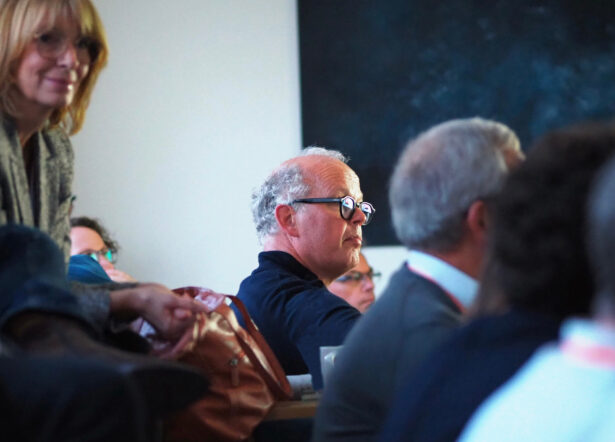 It's less and less about the narrative, and more and more about the facts. Under this motto, around 30 participants at the HGB event "sustainability – it counts" discussed why the future of sustainability management and communication will be about stringency, substance and transparency. After a lively day full of exchange, interaction and insights, employees, clients and representatives of HGB's partner companies all agreed that the pilot project had been a success and would like to see it repeated next year!
Mehr erfahren