HGB reporting compass
PDF, print or online? Integrated or combined? Gender sensitive language – yes or no? Who reports in what form and with what focus? Where are we heading in the ever more important field of sustainability reporting? To find the answers, we have taken a closer look at the annual reports of the 160 S-DAX, M-DAX and DAX40 companies. Our comprehensive reporting analysis once again shows the latest trends in the reporting world!
What's new in the reporting world?
As reporting specialists, we always strive to be ahead of the game: where are the trends in reporting heading? That is why, after every reporting season, we analyse the 160 annual reports of the S-DAX, M-DAX and DAX40 companies. This year is no exception. Here are our findings in a nutshell:
PDFs continue to be the most important medium.
Only 30% of all annual reports are still being printed, but 100% of the companies provide a PDF version, making use of the interactive benefits of the PDF format. Larger companies in particular tend to opt for more interactive features such as bookmarks, internal links and web links.
Financial report vs. image section.
Purely financial reports (40%) are rather typical for DAX40 companies. Whereas M-DAX and S-DAX companies now tend to include more communicative, image-based elements in their reports. At the very least, there will be some pages where more attention has been given to the design.
Sustainability reporting now a standard.
The new regulations on non-financial reporting have changed at least some of the reporting habits, and sustainability reporting has become the standard. Instead of publishing annual reports and sustainability reports separately, more and more companies opt for combined or integrated reporting. As many as 60% of the companies analysed have integrated their non-financial report into their annual report; this is 12% more than in 2019.
The challenges of gender-sensitive language
When it comes to gender-sensitive language, the picture is still very mixed. 43% of DAX40 companies try in one way or the other to incorporate gender-sensitive language, 12% to a large extent. However, gender-sensitive language is actually less widespread among the M-DAX and S-DAX companies (18% each).
Image change at board level.
Even today, 199 of the 246 board members of German DAX companies are still male. However, wearing a tie is no longer a must. In the reports of the DAX companies, 40% of the board members shown don't wear a tie and 15% are dressed casually. Going for casual is most common among S-DAX companies (47% without a tie, 11% casually dressed).
We have come to some exciting conclusions that we are happy to share with you! Are you interested? Simply send an email to moin@hgb.de and we will promptly send you our analysis for your perusal.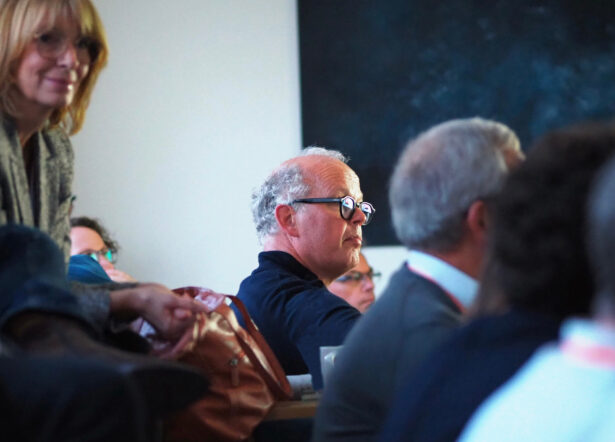 It's less and less about the narrative, and more and more about the facts. Under this motto, around 30 participants at the HGB event "sustainability – it counts" discussed why the future of sustainability management and communication will be about stringency, substance and transparency. After a lively day full of exchange, interaction and insights, employees, clients and representatives of HGB's partner companies all agreed that the pilot project had been a success and would like to see it repeated next year!
Mehr erfahren