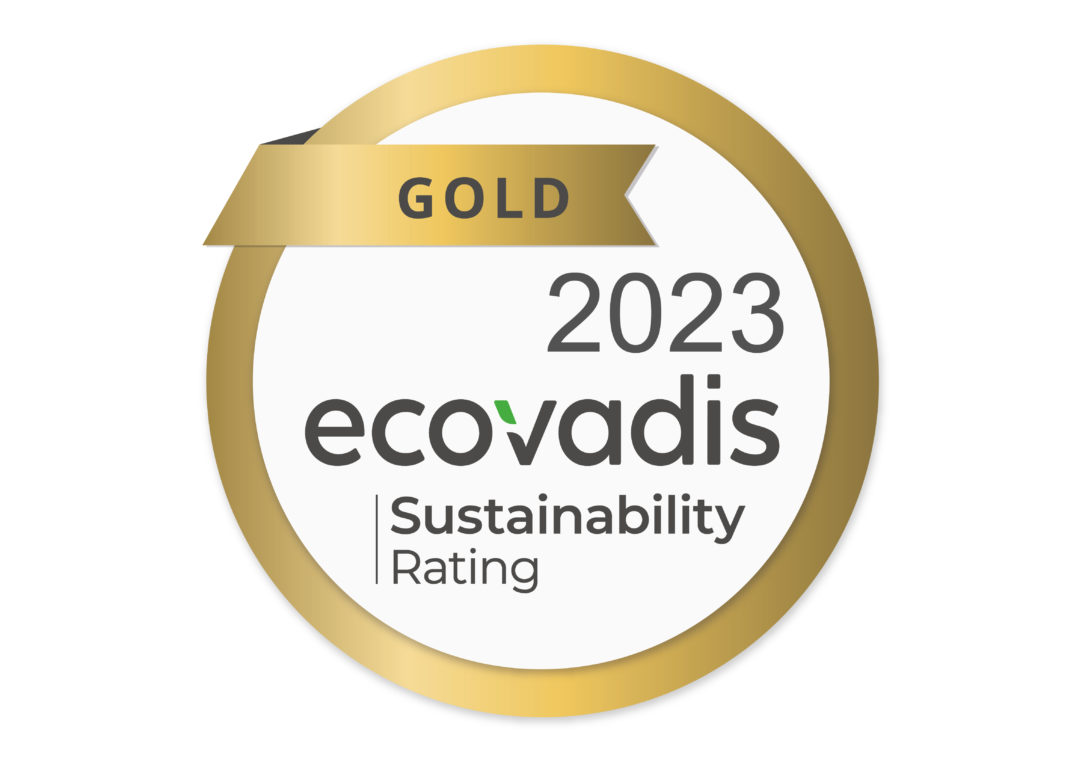 Sharpening up
The topic of sustainability is a growing concern, not just for society as a whole but also for us as a specialized agency for high-quality reporting. We believe it is appropriate and credible for us to have our own sustainability performance scrutinized objectively. In 2022, we underwent an assessment for the EcoVadis sustainability rating for the first time. But we're ambitious – so we sharpened up our organization and strategy ahead of the 2023 assessment. The result: an outstanding gold medal! Here you can find out more about how we turned silver into gold …
Turning silver into gold
Anyone who advises others on sustainability should be ready to subject themselves to the same high standards. No sooner said than done: HGB underwent the EcoVadis sustainability rating in 2022. EcoVadis is a platform for companies that evaluates various sustainability aspects according to strict criteria.
Clear guide to action for all
The year 2022 yielded HGB a decent silver medal and some valuable suggestions for improvement. We took these to heart and used them as a basis to refine our management system. Our new corporate policy now serves as a clear guideline for all employees. We have concrete goals and actions to measure ourselves against. "By evaluating our performance internally and externally according to clearly defined criteria, we can continuously improve HGB," says Peter Poppe, Managing Partner and Head of Sustainability.
Among the top 5 percent
This is also how the EcoVadis jury saw it and awarded HGB the gold medal for 2023. We made improvements in all categories (environment, labor & human rights, and ethics), resulting in a high score that placed us among the top 5 percent of companies evaluated by EcoVadis.
Taking corporate responsibility seriously
For Peter Poppe, the good EcoVadis rating was a welcome incentive to continue finetuning the internal processes. "With the change in our business model, in which sustainability reporting is becoming increasingly important, the EcoVadis certification is a strong confirmation for us. It shows that we not only support the corporate responsibility of our customers, but also take it seriously ourselves and implement it in a targeted manner."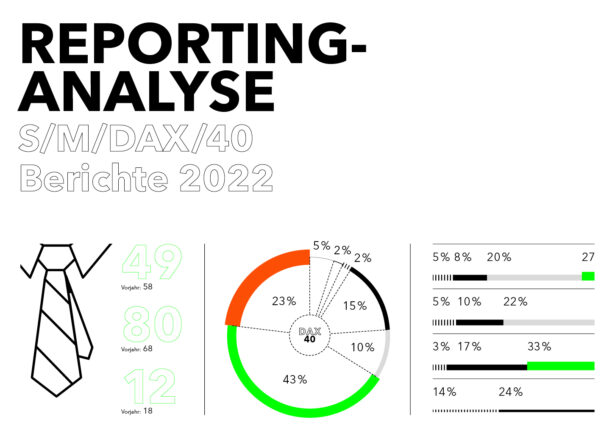 Where are the trends in reporting headed? As an agency specializing in corporate reporting, naturally this is something we always precisely want to know. To find out, we take a look at the annual and sustainability reports of SDAX, MDAX and DAX40 companies every year. Once again, we have compiled the results in detail in the extensive HGB Reporting Compass – You can read the key findings of the analysis here.
Mehr erfahren