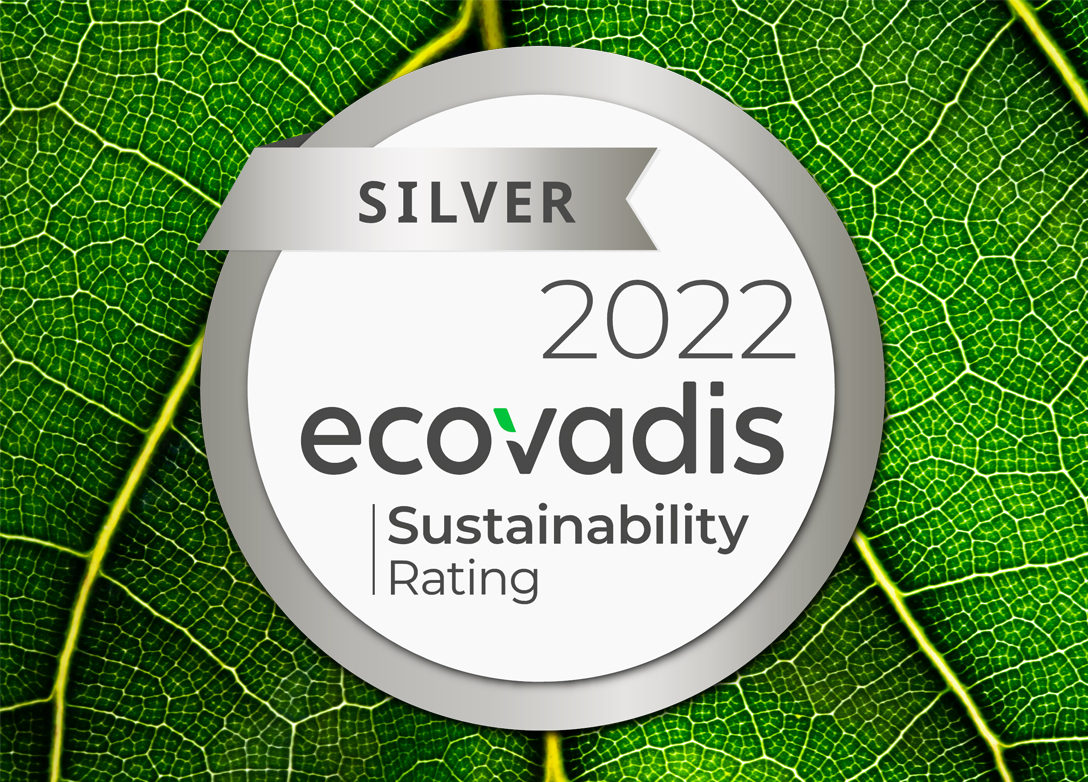 Sustainability starts with ourselves
HGB receives EcoVadis certification for the first time in January 2022 and immediately gains silver medal. This ranks HGB in the top 25% of the "management consultancy" sector.
Nachhaltigkeit
13.07.2022
What is EcoVadis?
EcoVadis is an international certification organisation that rates companies in terms of sustainability. The organisation specialises in the assessment of value chains.
Since its foundation in 2007, EcoVadis has assessed more than 75,000 customers.
The EcoVadis assessment process covers the various aspects of sustainable business operations and underlying processes: environmental, social and human rights, ethics and sustainable procurement.
After each assessment, EcoVadis provides its customers with a scorecard of strengths and opportunities for improvement that they can use as a guideline to enhance their sustainability performance. In doing so, EcoVadis provides a sophisticated and thorough analysis based on international sustainability standards, including the Global Reporting Initiative, the United Nations Global Compact and the ISO 26000 standard.
"We are very pleased about this recognition of our CSR activities. However, the report also shows that we still have some way to go. Having said that, we are not only guided by external benchmarks. Our efforts in the field of CSR are, like most of what we do, primarily intrinsically motivated." Olaf Köhnke
HGB carried out the analysis in December 2021 together with EcoVadis, the world's largest provider of sustainability assessments. In January 2022, the organisation awarded HGB the silver label. In its very first assessment, HGB is thus already ranked in the top 25% of the consultancy sector.
The analysis will be carried out annually, and HGB strives to minimise any weaknesses that were identified and to continue on its path of continuous improvement.
"Buyers have long since stopped buying or negotiating based on prices alone. Many companies demand transparency in terms of sustainability and CSR. With its EcoVadis certification, HGB meets these demands, while the recognised label provides orientation." Peter Poppe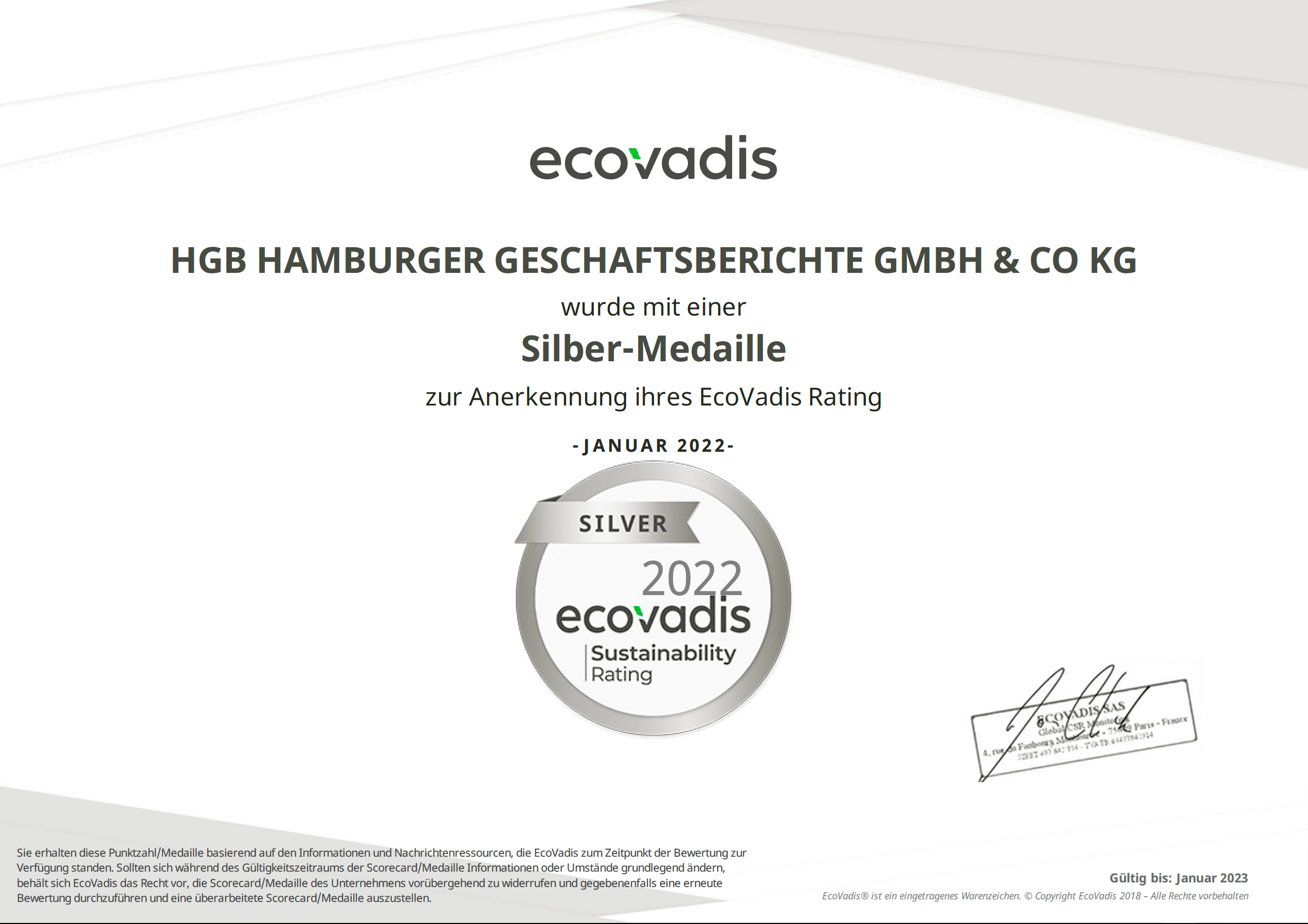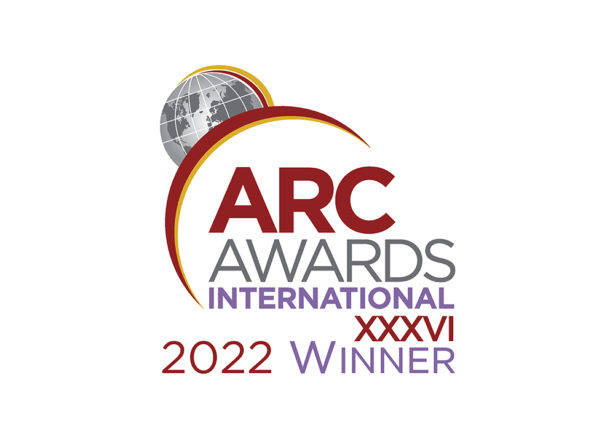 15 times a report from HGB stands at the end of this sentence. Our customers were big winners at the ARC Awards – the "Oscar" for corporate reports. The 2021 annual reports won 1 time in the highest category, shining furthermore in Gold (4 times), Silver (4 times) and Bronze (3 times), in addition to 3 Honors awards. We congratulate our customers on this great success!
Mehr erfahren