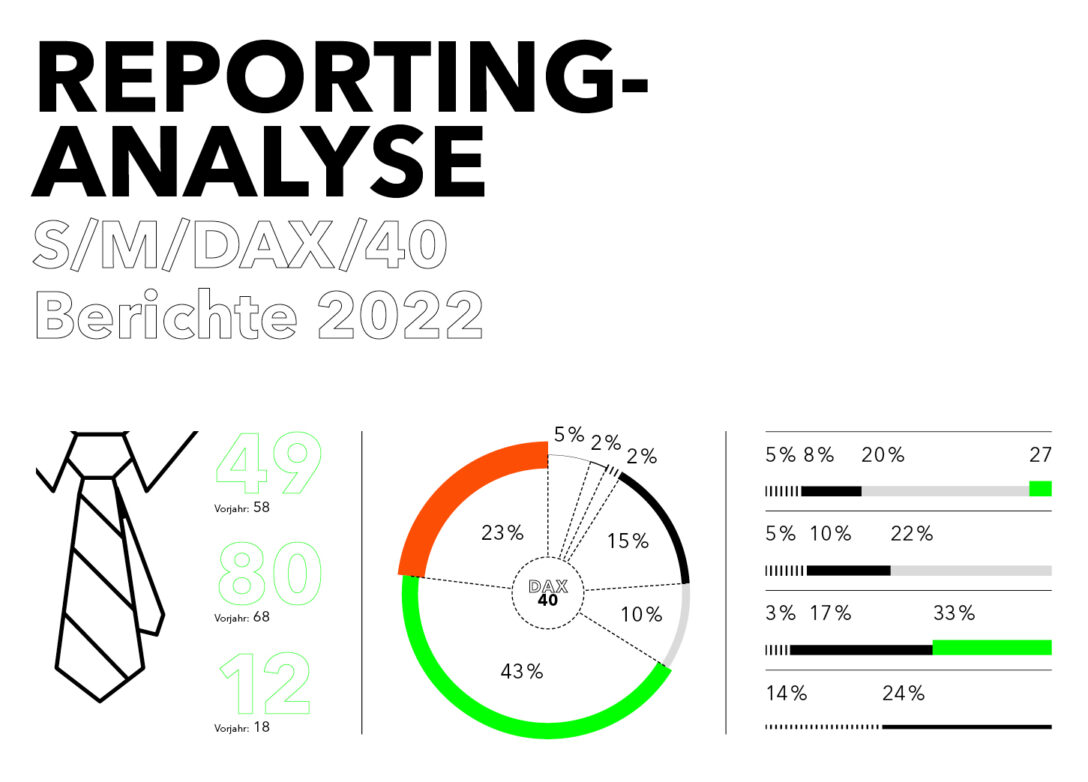 Under the spotlight
Where are the trends in reporting headed? As an agency specializing in corporate reporting, naturally this is something we always precisely want to know. To find out, we take a look at the annual and sustainability reports of SDAX, MDAX and DAX40 companies every year. Once again, we have compiled the results in detail in the extensive HGB Reporting Compass – You can read the key findings of the analysis here.
Facts and trends from the reporting world
We analyzed a total of 249 reports from S, M and DAX40 companies, including 160 annual reports and 89 sustainability reports.
20% of companies still offer printed annual reports, whereas 100% of companies offer a PDF. Larger corporations, in particular, use the interactive options available in PDF format, such as buttons, navigable rubrics, internal links and web links.
33% of the companies, mainly in the DAX40, choose pure financial reports. Image sections are more popular with MDAX and SDAX companies. Here, the reports have stronger communicative elements and, at the very least, individual pages that are formatted.
56% of companies have included the non-financial report in the annual report. At the same time, there are fewer separately published sustainability reports – possibly a sign that many companies have already embarked on the path to CSRD, which will boost integrated reporting.
48% of DAX40 companies use gender-neutral language part of the time, and 7% most of the time. Gender-neutral communication is less widespread with companies in the MDAX (26%/12%) and SDAX (26%/6%).
57% of DAX board members can be seen in the reports without a tie, and 8.5% in a casual look. This shows that the image shift towards a more casual style is continuing to gain ground.
We have come to some exciting conclusions that we are happy to share with you! Are you interested? Simply send an email to moin@hgb.de and we will promptly send you our analysis for your perusal.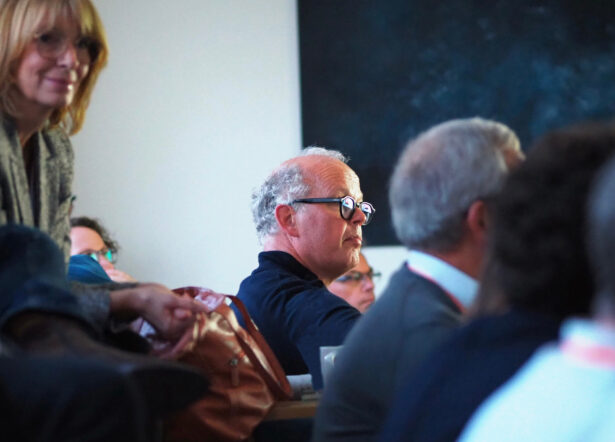 It's less and less about the narrative, and more and more about the facts. Under this motto, around 30 participants at the HGB event "sustainability – it counts" discussed why the future of sustainability management and communication will be about stringency, substance and transparency. After a lively day full of exchange, interaction and insights, employees, clients and representatives of HGB's partner companies all agreed that the pilot project had been a success and would like to see it repeated next year!
Mehr erfahren